Circlips are an inexpensive and easily fitted means of providing a rigid yet tough load bearing shoulder for: A shaft (external clip), A bore (internal clip) and are part of modern engineering. Circlips include E-Clips, Wire Rings, Snap Rings, and Grooveless Circlips.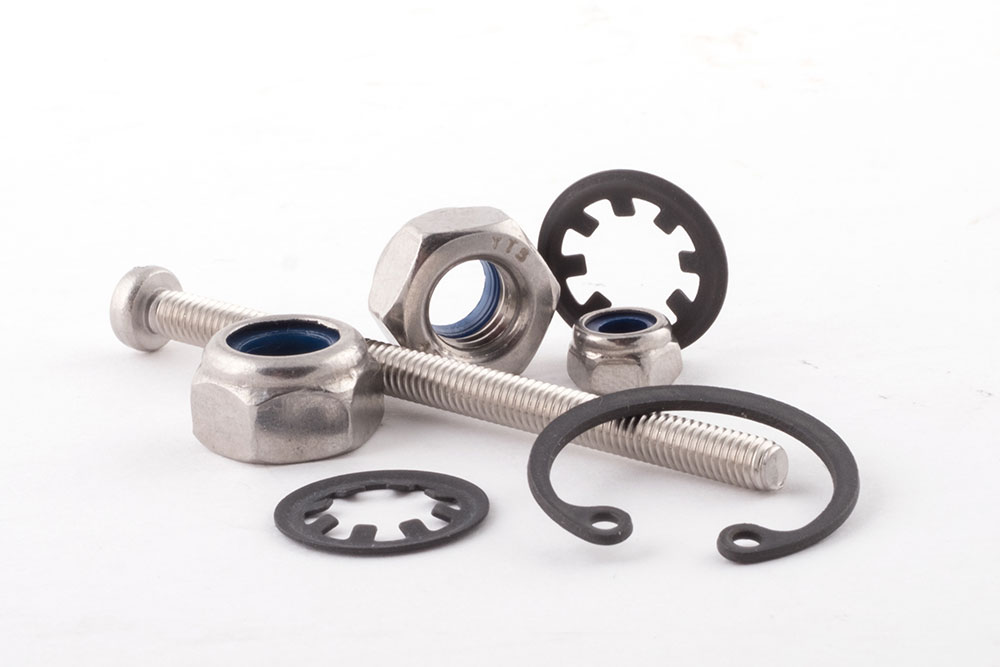 CIRCLIP VARIATIONS AVAILABLE
E-Clips
Wire Rings
Snap Rings
Grooveless Circlips
Also available are circlip pliers (straight nose and bent nose), an essential tool for the fitting and removing of Circlips
DISC SPRINGS
Conical washers that can be subjected to loads in the axial direction. Disc springs produce small deflection against relatively high forces, which utilise limited space. Disc springs can be designed to be assembled to achieve required load characteristics.
FASTENERS
We distribute a vast range of industrial fasteners and associated components.
General fasteners
Sheet metal fasteners
Fasteners for plastic
Micro diameter fasteners
Security fasteners
Thread locking fasteners
Blind riveting products
Cable management products
Fasteners to Japanese industrial standards (JIS)
Turned parts and pressings
Special cold formed fasteners