Hydraulic / Pneumatic Seals
Hydraulic and Pnuematic seals are available in a wide range of styles and materials for both single and double acting applications to suit all types of Hydraulic and Pneumatic equipment.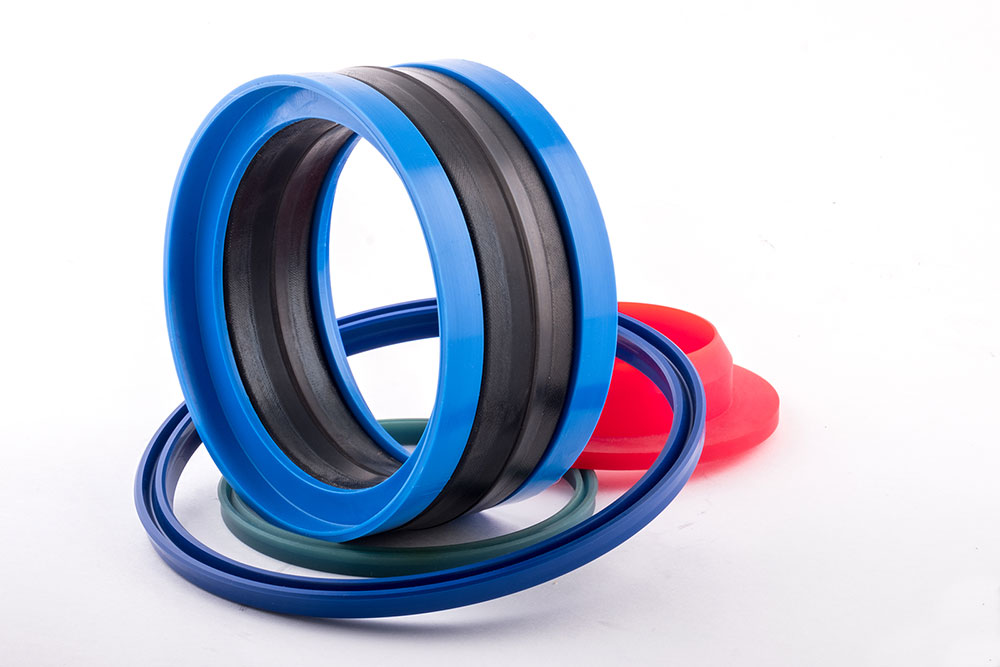 GLAND / PISTON SEALS
For either Single and Double Acting applications (for either Solid or Split Pistons)
WIPER / SCRAPER SEALS
Light, Medium and Heavy Duty applications, a variety of profiles in Nitrile rubber, metal insert or encased, polyurethane, felt or leather, metal encased as required. Press fit Acetal scrapers.
CHEVRON SETS, VEEPACKS, TWINSETS OR DRI-RODS
In Polyurethane, Rubber Fabric or Leather in virtually any combination of these materials.
U RINGS, CUP SEALS, HAT SEALS
In Polyurethane, Rubber, Fabric or Leather
DISTRIBUTOR SEALS
Internal and External in Polyurethane, Rubber, Fabric or Leather
QUAD RINGS / NU-LIPS / BONDED WASHERS
In Nitrile, Viton or E.P. (Ethylene-Propylene)